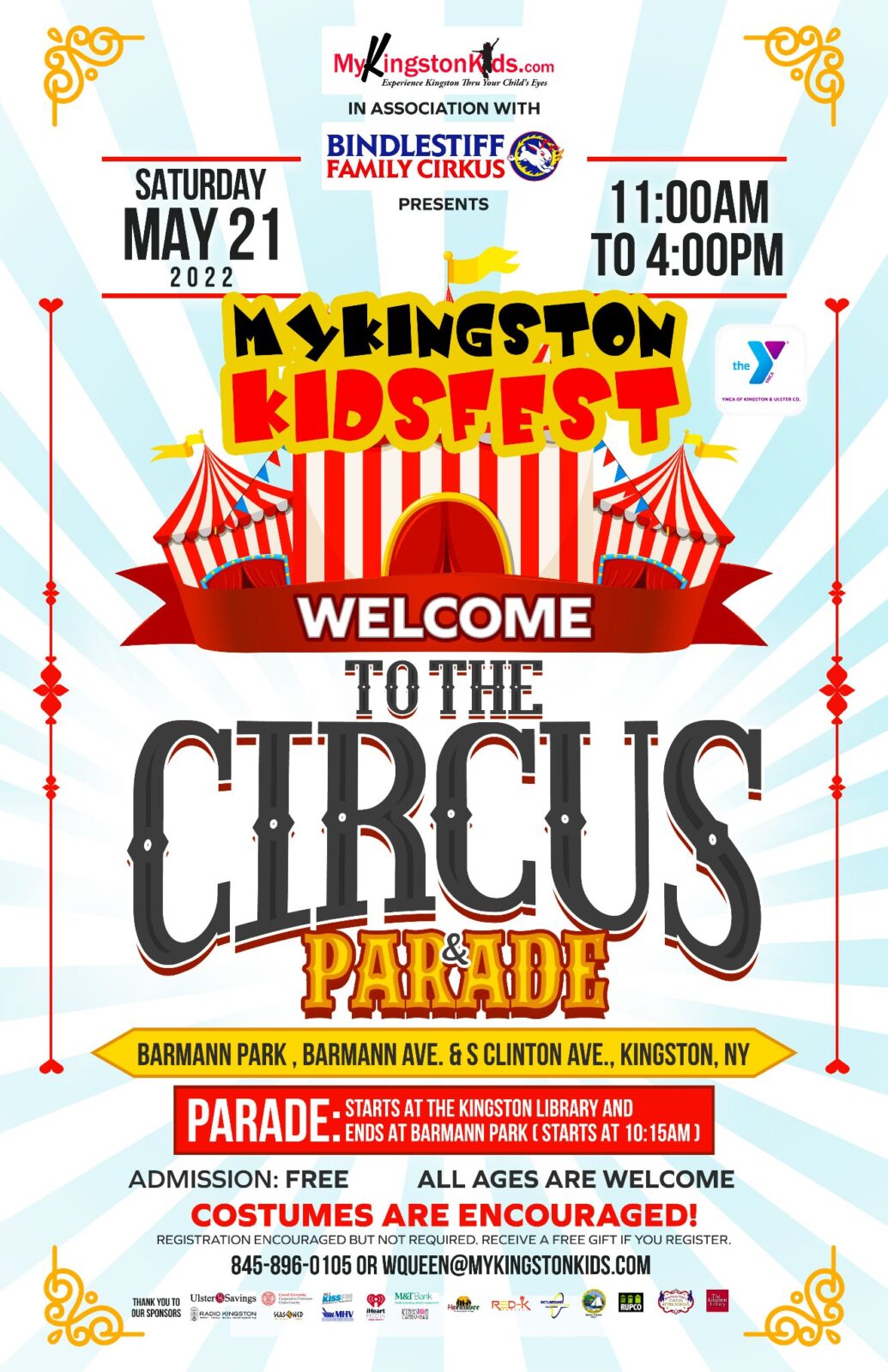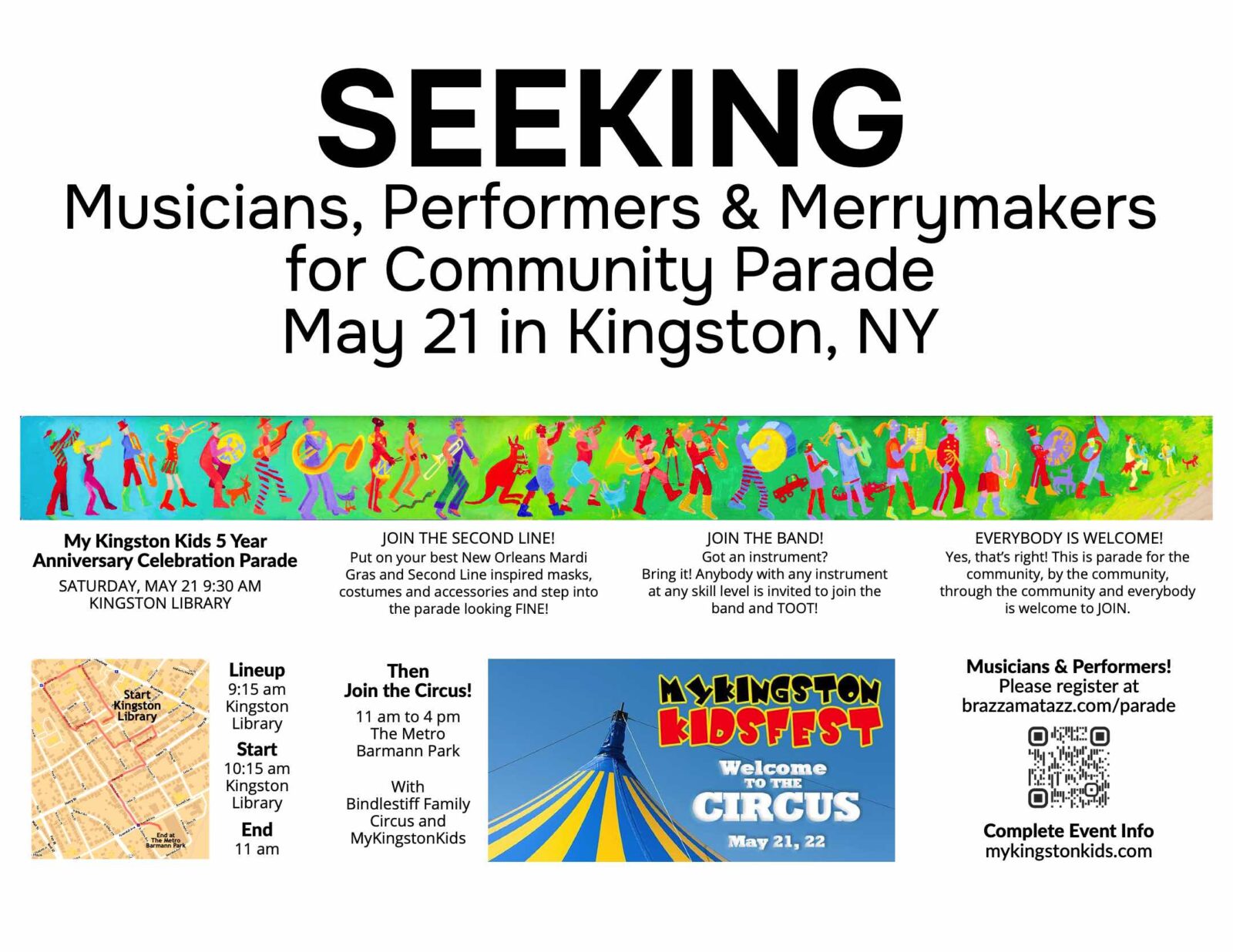 👉🏼 🎺 🎉 🏳️‍🌈 💃🏻 👯‍♀️ 🕺🏽 🦄 PARADE ALERT! Hi all! We're helping My Kingston Kids @mykingstonkids and Bindlestiff Family Cirkus @bindlestifffamilycirkus organize a parade for My Kingston Kid's 5 Year Anniversary celebration.
The event takes place all day Saturday May 21 and will start on Saturday morning with a parade through Midtown Kingston leaving from the Kingston Library @knglibrary_ny
SEEKING Musicians, Performers & Merrymakers for Community Parade on Saturday May 21 in Kingston, NY
My Kingston Kids 5 Year Anniversary Celebration Parade
Lining up on Saturday, May 21 9:30 am Kingston Library
Join the Second Line!
Put on your best New Orleans Mardi Gras and Second Line inspired masks, costumes and accessories and step into the parade looking FINE!
Join The Band!
Got an instrument? Bring it! Anybody with any instrument at any skill level is invited to join the band and TOOT!
Everybody is Welcome!
Yes, that's right! This is parade for the community, by the community, through the community and everybody is welcome to JOIN.
Details
Lineup at 9:15 on Saturday, May 21 at the Kingston Library
Start at 10:15 am from the Kingston Library
End at 11 am at The Metro Building/Barmann Park across from the Boys and Girls Club on Greenville Ave
Then! Run to the Circus!
Join the fun with the Bindlestiff Family Cirkus and My Kingston Kids from 11 am to 4 pm at the Metro Barmann Park across from the Boys and Girls Club on Greenville Ave.
The highlights include, The Bindlestiff Family Cirkus grand finale performance, MyKingstonKids Dance Party, Seashell & Ava's Garden Party, Inspire Awards, circus activities, face painting, balloon twisting, carnival games and more.
#kingstonny #community #parade #secondline #2ndline #mykingstonkids #bindlestiff #bindlestifffamilycirkus #kingstonlibrary
Sign Up to Join the Parade!
EVERYONE is welcome to join this community parade, play any instrument they wish and dress up as they like!
We'd love to know if you're coming to the parade and what you would like to do!
Sign up and we'll send you more details as we get closer to the parade date.