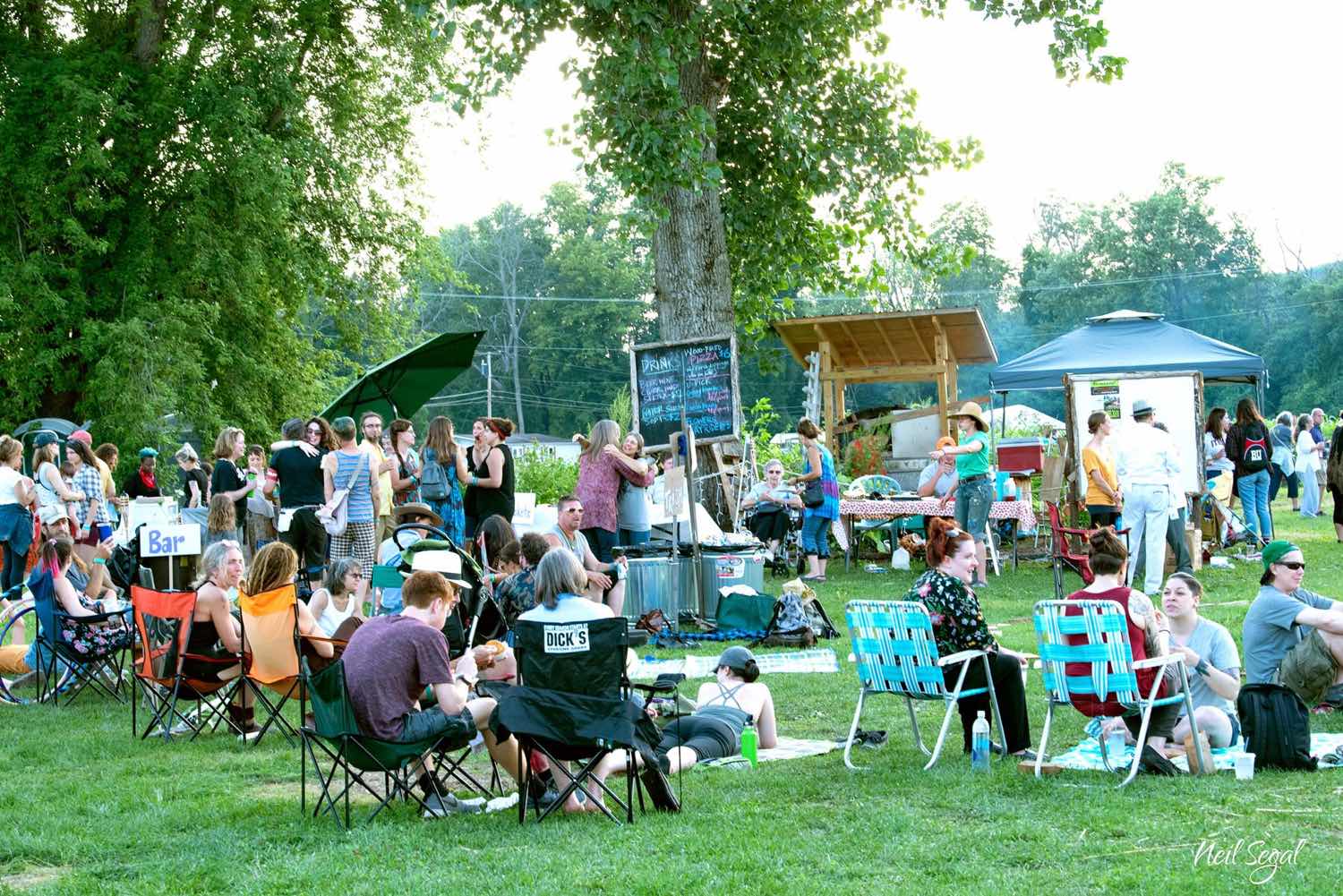 Brazzamatazz Festival Volunteer Job Descriptions
Have WE got a job for you! Help dream up, create and produce this dynamic and fun event at Seed Song Farm and you'll be rewarded with smiles, good times and free admission to the festival, not to mention a few other perks along the way.
Volunteer shifts are 2.5 hours long and your help gets you free admission the Brazzamatazz Festival @ Seed Song Farm on July 23, 2022 plus a drink ticket for the beverage of your choice.
If you work two or more shifts, we can offer you food on festival day cooked by the Seed Song Farm staff as well as a drink ticket.
Please read through the list of volunteer jobs and see what grabs your fancy and then sign up for a shift or two.
Pre Festival
Administrative Assistance
If you like doing the behind the administrative scenes work that helps make this festival happen, we'll find some good projects for you.
Set Up
Join us some evening between 5 pm and 10 pm during the week before Brazzamatazz to help us get the grounds ready, set up the bar and food area, paint signs, run errands, etc.
Parking Set Up
On Sunday, July 17 starting around 11 am, we will work with the Seed Song Farm crew and start setting up the parking areas. This involves helping them set poles and tape that will mark parking areas and putting up signs that will help people understand how to park and where to park and where to avoid.
Publicity
If you get around the Hudson Valley, we'll have posters and postcards for distribution starting in mid-June. We're looking for people to put up posters all over the valley and leave postcards around, too. We'll even mail these materials to you.
Social Media
Help us create publicity materials and post regularly for the festival.
Festival Day
Bartending
Help serve drinks and keep the bar well stocked.
Food Service for Bands
Help us dish up food to hungry performers and keep the area neat and tidy.
Groundskeeping
Change out recycling and garbage bags and pick up loose ends.
Parking (only a 2-hour shift!)
Help the peeps get parked safely and efficiently on the upper field parking lot and along farm road.
Photography/Videography
Take pics and vids and share with us after for future publicity.
Set Up
For the early risers who can show up on the morning of the festival and do last minute preparations
Social Media Posting
Do you just LOVE social media? Well we can use your help posting pictures and calling out our bands, vendors and sponsors on Festival Day
Ticket Check In
Exactly what it sounds like. Some tech savvy with ticket apps on your mobile device would be helpful.
Post Festival
Clean Up
This involves cleaning up the space, taking down lights, retrieving signs, taking down the parking, etc.
Other
Have some ideas about other ways you can help? Let us know!
Volunteer Signup