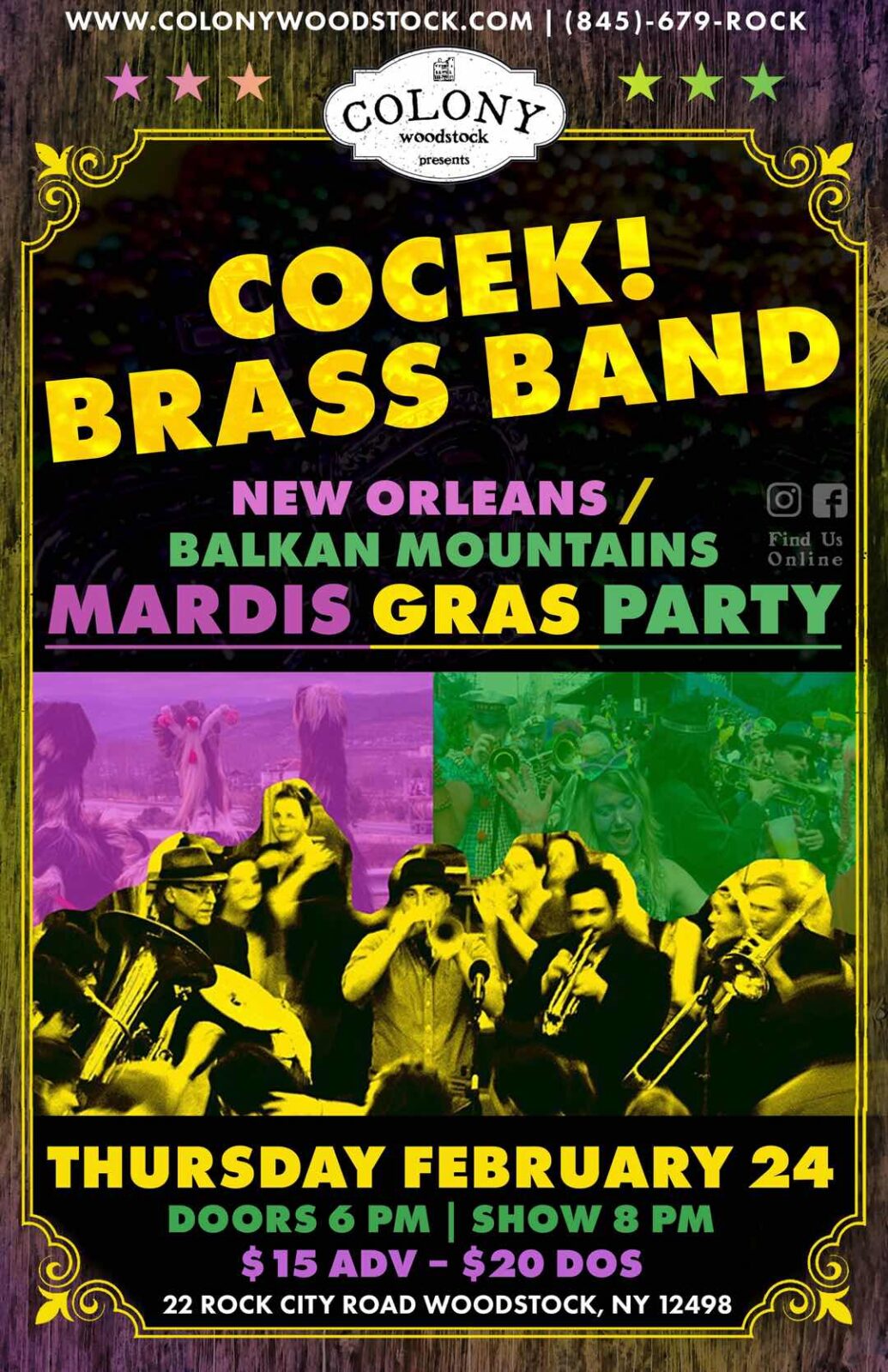 New Orleans/Balkan Mountains Mardi Gras Party
Thursday, February 24, 2022
8 pm
$15/advance ~ $20/day of show
Colony Woodstock
22 Rock City Rd
Woodstock, NY 12498
Map
Website
New Orleans/Balkan Mountains Mardis Gras Party with Cocek! Brass Band
at The Colony in Woodstock NY
In honor of winter carnival season in Eastern Europe and Mardis Gras in New Orleans, Colony Woodstock is pleased to welcome Cocek! Brass Band back to the Colony Ballroom on Thursday, February 24.
Cocek! Brass Band plays original compositions inspired by music of the Balkans, New Orleans and other brass bands from around the world. You can come dressed as a pagan monster covered in bells like you might see in a village in Serbia or go full out in New Orleans finery! But however you dress, be prepared to dance!
Simply put…this a Mardis Gras party you don't want to miss!
"Half serious as a heart attack and half hilarious with enough singular clevernesses to provoke a college course in the study of them" – Mark Tucker, FAME
In performance spaces ranging from hollowed out warehouses and arts spaces in Boston and NYC to the Kennedy Center in D.C., The Burlington Discover Jazz Festival, WorldFest in Louisville, KY and the 11th Annual NY Gypsy Music Festival, Cocek! can be found sprinkling their magic dust on audience members all over the world.
Bandleader Sam Dechenne started the ensemble in the Winter of 2014 and composes all the music for the band. The music of Cocek! Brass Band is influenced by Eastern-European and New Orleans dance songs, Afrobeat, Klezmer and elements of reggae and Western classical pieces.
Cocek! Brass Band has released two full length albums and in 2018 put out a new single every month, each one featuring a guest artist from across the country. Painters, instrumentalists, designers, cartoonists, singers and electronic producers were each featured throughout that year in a one-of-a-kind project.
Chase evil winter spirits away with a night of spirited dancing, music and merriment in a New Orleans/Balkan Mountains Mardis Gras Mashup at Colony.
Website: https://cocekbrassband.com
Instagram: @cocek_brass_band
Facebook: facebook.com/cocekbrassband
Brazzamatazz at Seed Song Farm
Saturday, July 23, 2022
Kingston, NY
A Music Festival and Gala In Benefit of and Taking Place at Seed Song Farm in Kingston, NY.
Brought to you by Max, the former co-producer/co-creator of the Hudson Valley Brassroots Festival.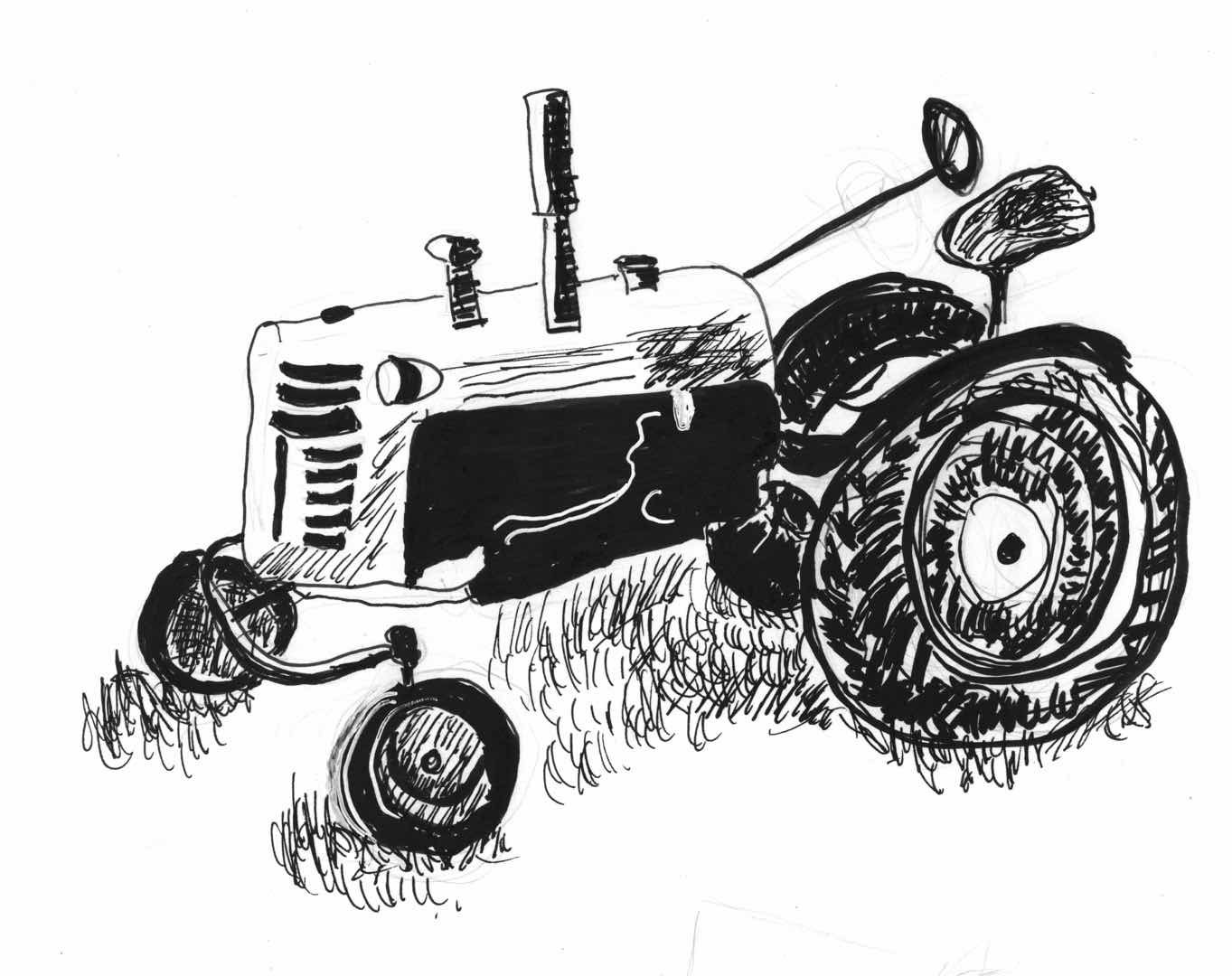 [kaya_qrcode title_align="aligncenter" ecclevel="L" align="aligncenter" css_shadow="1"]