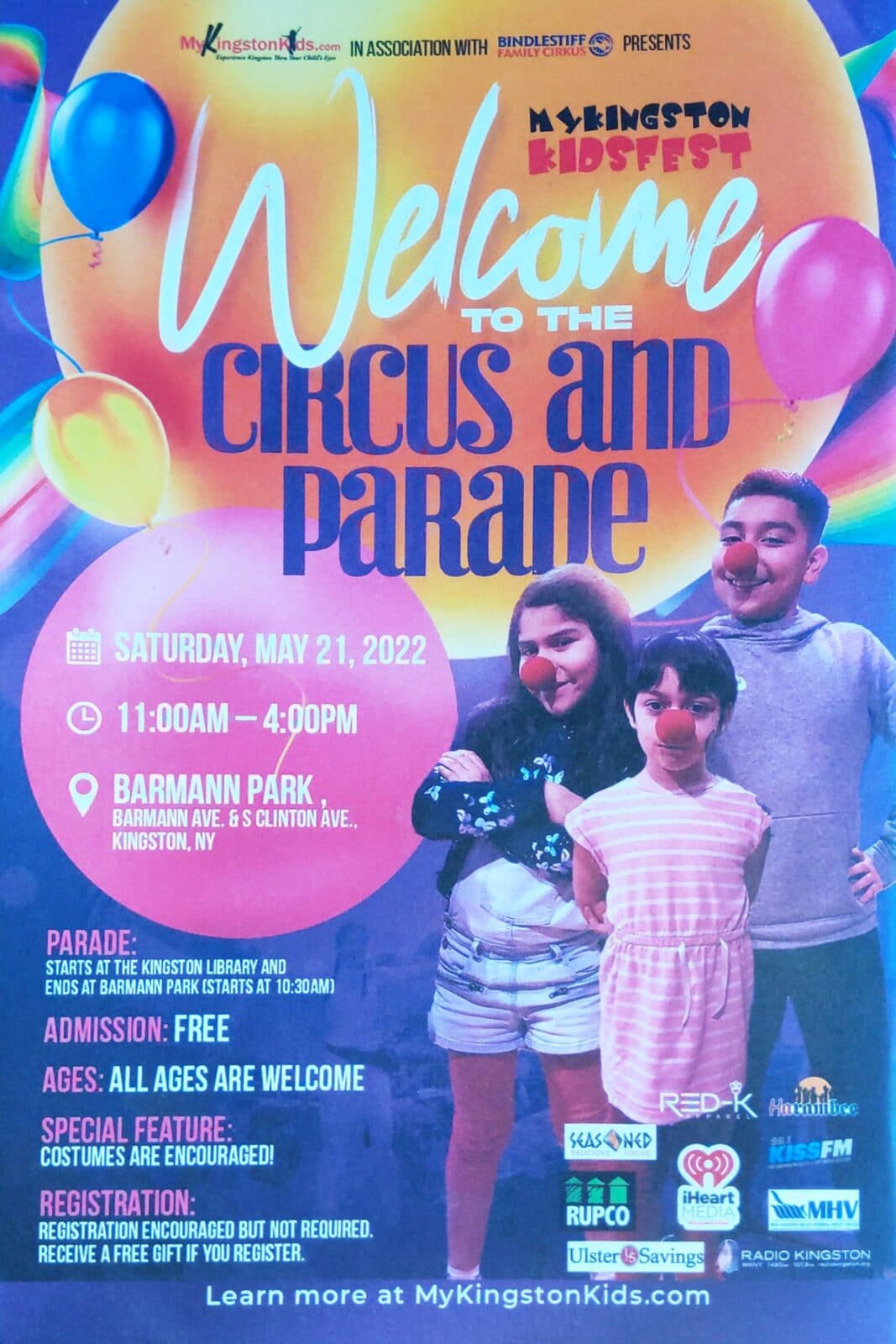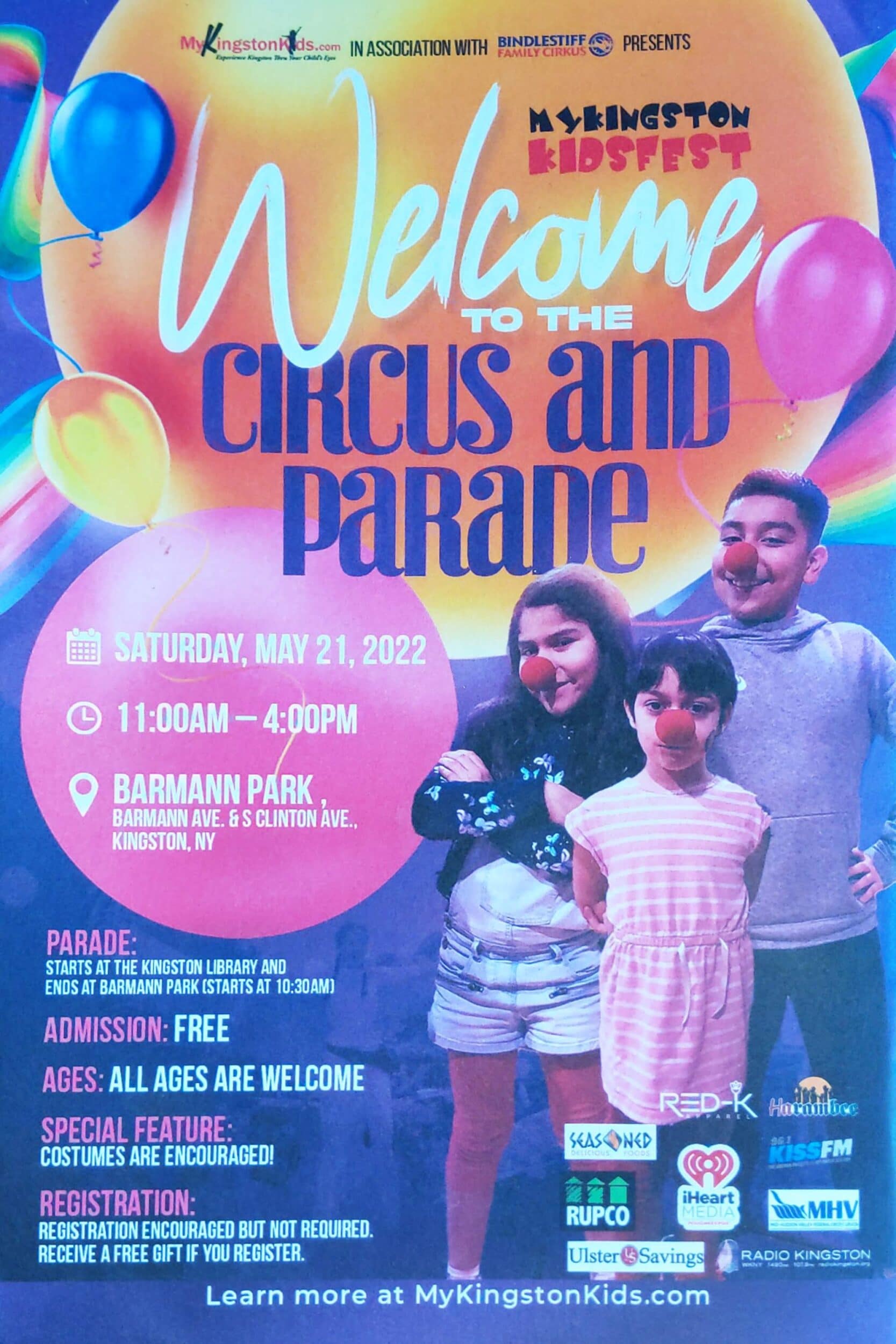 We here at Brazzamatazz Productions are working with Frank Waters from My Kingston Kids as well as Creek Iversen from Seed Song Farm to produce a great 24 hours of events that we're calling… 
Brazzamatazz Opening Weekend Triple Header in Support of Kingston Community Unity"
Baseball? Not quite our thing. I mean, it's fun to be outside and watch 'em play and all, but…. 
Brass? Totally our thing!
This all sprouted from an idea a friend of ours had to hold a Mardi Gras/Second Line style parade in Kingston as a way to build community and resilience.
After two years of pandemic cabin fever, we feel that it's time to dust off our social skills and come together as a community and (re)build trust and connection.
Originally we thought we might do a parade in June but then we found out that Frank Waters was producing his My Kingston Kids 5th Anniversary Party with The Bindlestiff Family Cirkus on May 21 near the Metro Building in Barmann Park.
From The My Kingston Kids event page:
Save the date for our 5 Year Anniversary of our MyKingstonKids Fest events. This year we bring you THE CIRCUS!!
We are excited to announce a wonderful partnership with Bindlestiff Family Cirkus. This partnership will allow us to combine their unique circus talents and our MyKingstonKids activities. Together your children will be amazed, excited and engaged. Costumes are encouraged!!
This event will include a special circus style parade that will lead to the event. (Parade details coming soon)
The highlights include, The Bindlestiff Family Cirkus grand finale performance, MyKingstonKids Dance Party, ***newly added Seashell & Ava's Garden Party, Inspire Awards, Circus Activities, Face painting, Balloon twisting, Carnival games and more.
"Hey", we thought, "perfect! Let's celebrate with them!"
So we're helping My Kingston Kids and the Bindlestiffs organize a kickoff parade before the big event, starting from the Kingston Library.
May 21 My Kingston Kids 5th Anniversary Party Event Schedule, Subject to Change
9:15am – 10:15am – Parade Line up at Kingston Library Parking Lot, 55 Franklin St, Kingston, NY 12401
10:15am – 11:00am – Parade starts and makes its way to The Metro @ Barmann Park for the festival. See attached map.
11:00am – 4:00pm – MyKingstonKids Fest will take place including vendors, food, games, activities, and more.
11:00am – 1:00pm – Outdoor Workshops, activities and games
1:00pm – 2:00pm – Seashell and Ava's Garden Party. (need invitation to attend, Free but registration is required and opens April 1st)
2:00pm – 2:15pm – The MyKingstonKids Inspire Awards
2:15pm – 2:45pm – MyKingstonKids Dance with DJ Frankie Bones & Poppy The Panda
2:45pm – 4:00pm – Bindlestiff Family Cirkus Grand Finale Performance