A full day of brass band music of all kinds for all ages at a gorgeous farm in the foothills of the Catskill Mountains.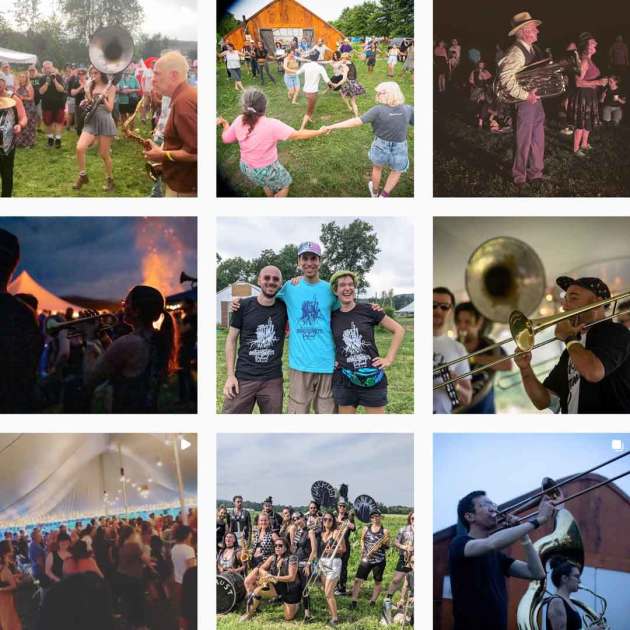 Get Ready to Dance and Celebrate
Brazzamatazz @ Seed Song Farm on July 23, 2022
A fundraiser for Seed Song Farm taking place at Seed Song Farm.
Rain Date: July 24
Time
2 pm – Gates Open
3-10 pm – Non-Stop Music and Fun
Tickets
$25 Adult Early Bird, No Fees
$30 Adult Advance Sale
$40 Adult at the Door
$20 Seniors 65+ (Please bring ID)
$15 Students 18-21 (Please bring student ID)
$10 Teens 13-18
Under 12 FREE
$60 Group Package for 2 Adults and 2 Children 18 and Under
No one turned away for lack of funds as space allows
Please consider volunteering to ensure entry
What to Expect
Great regional bands
Dancing in the open air
Locally sourced food & drink
Farm tours
Bonfire
Surprises day and night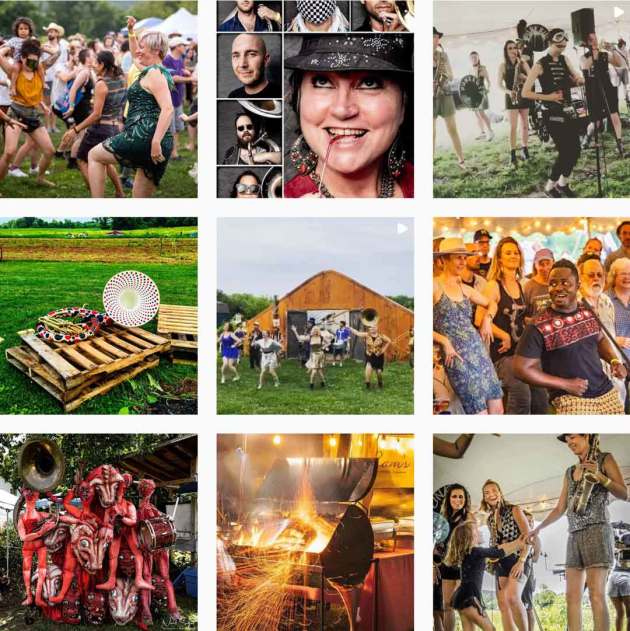 Please Read
All sales are final. No refunds or exchanges. No one turned away for lack of funds
Seeking Volunteers
Free admission for volunteers who can work 3-4 hours before, during or after the festival. Please fill out our volunteer form if you are interested in helping out.
Sorry, No Dogs
We know you love your canine friends, but because Seed Song Farm is a working organic farm, dogs are not allowed on the property.
About Us
The mission of Brazzamatazz Productions is to celebrate brass music in a rural, accessible and family-friendly environment. We love brass music and its spontaneous, celebratory nature, and we wanted to create an environment where people could enjoy the music we love in a beautiful place outside of the city.
Expect collective effervescence*, participatory culture and whole LOT of joy.
This year's festival will feature music from six bands whose influences range from the Balkans to Latin America, New Orleans second line to brasspunk and activist anthems. Full lineup to be announced in early May 2022.
*Collective effervescence (CE) is a sociological concept coined by Émile Durkheim. According to Durkheim, a community or society may at times come together and simultaneously communicate the same thought and participate in the same action. Such an event then causes collective effervescence which excites individuals and serves to unify the group.[Read more here and here]